WOODLAND PARK ZOO
As part of the Woodland Park Zoo's "New Day, New Zoo" campaign we were tasked with promoting the uniqueness of each trip to the Zoo—each visit has it's own rhythm. You'll never see hear, or feel the same Zoo twice. For the animation used across television, digital and print mediums, we created a fun, ownable illustration style while staying true to the unique animals and environments. We're not trained zoologists, so the illustrators worked hand-in-hand with the client to ensure every last animal's details were represented while still pushing our creative license.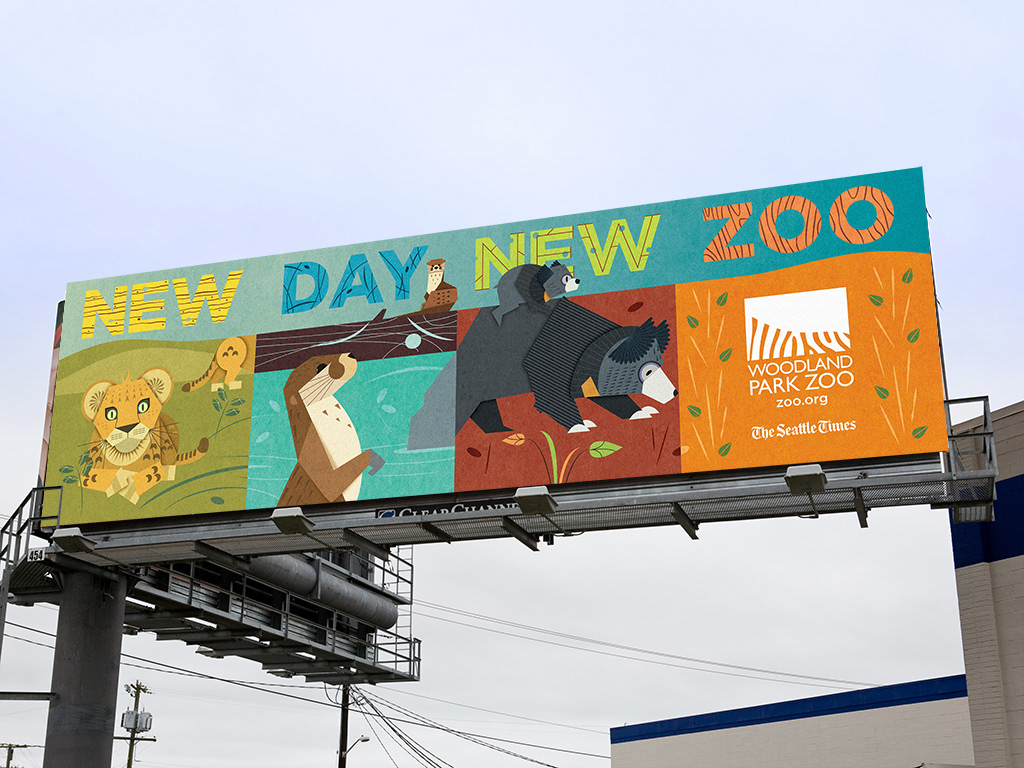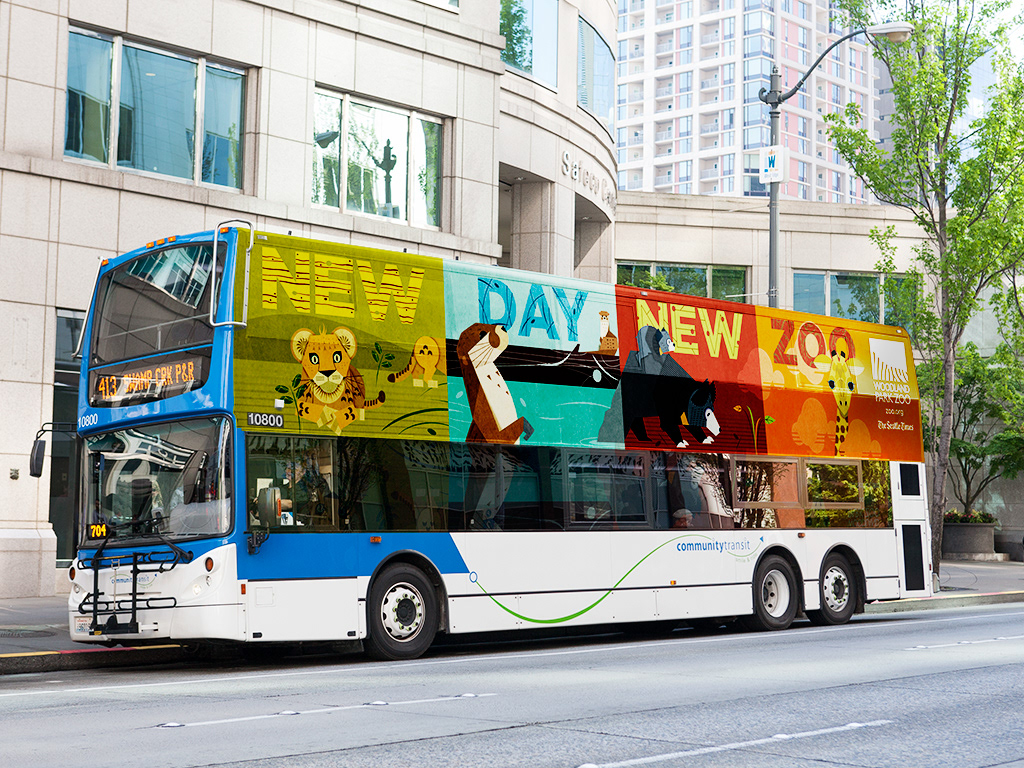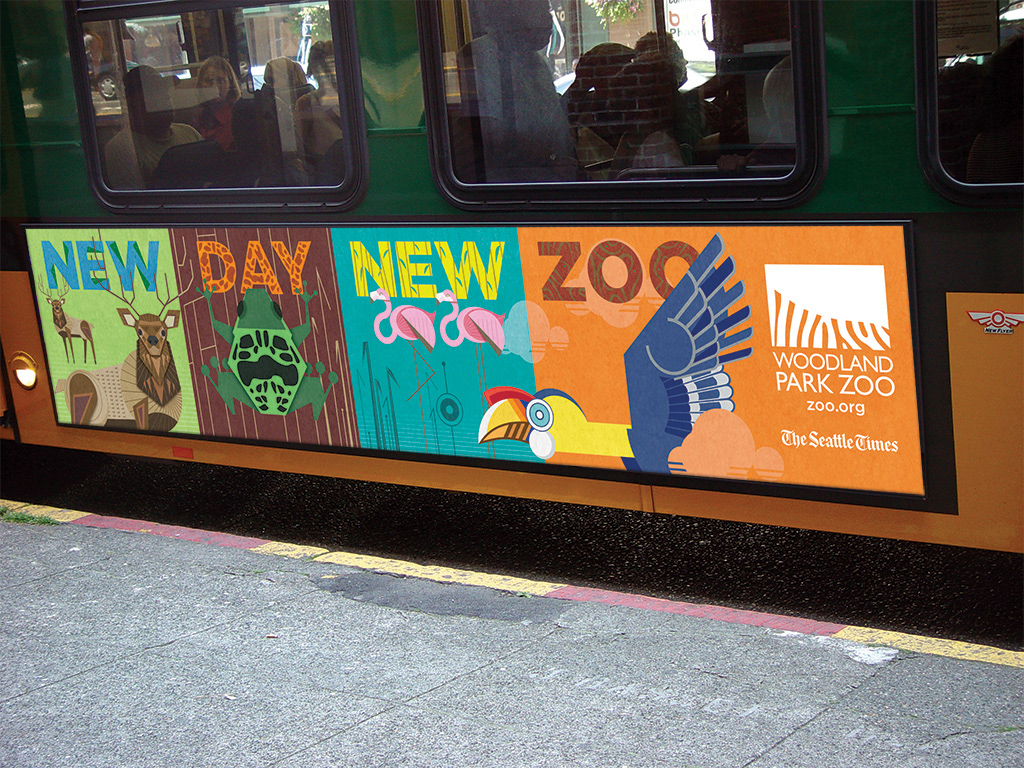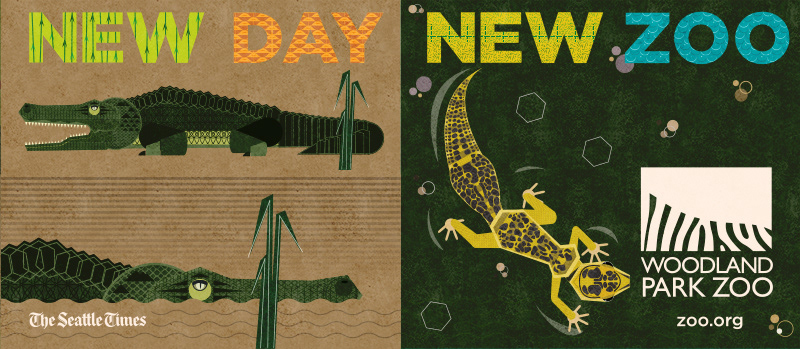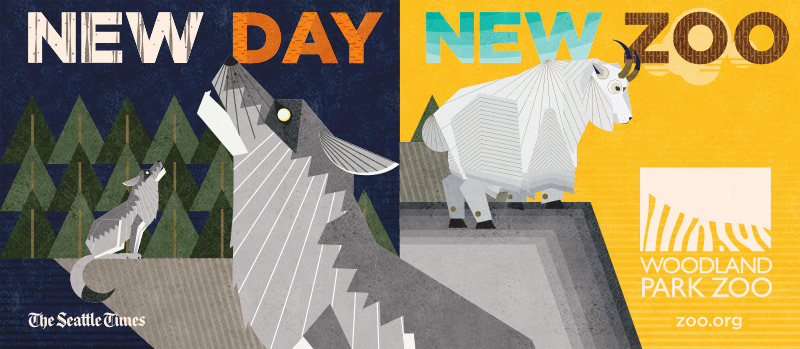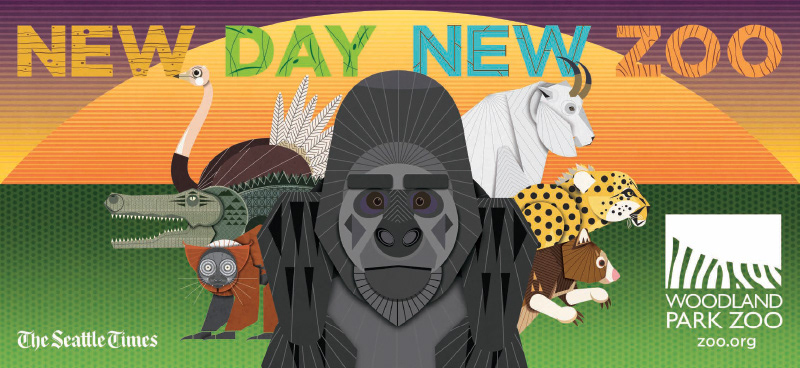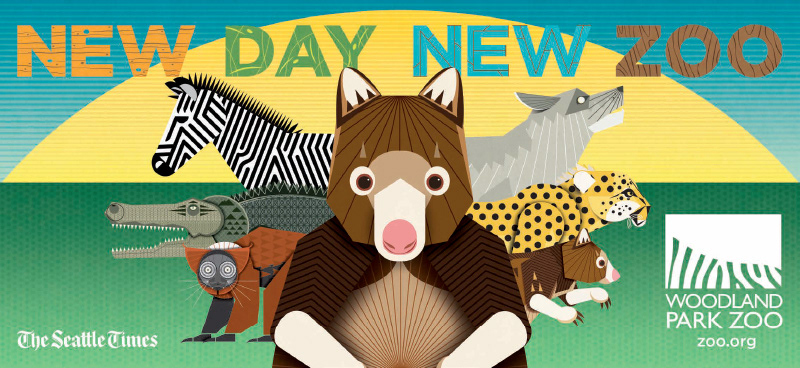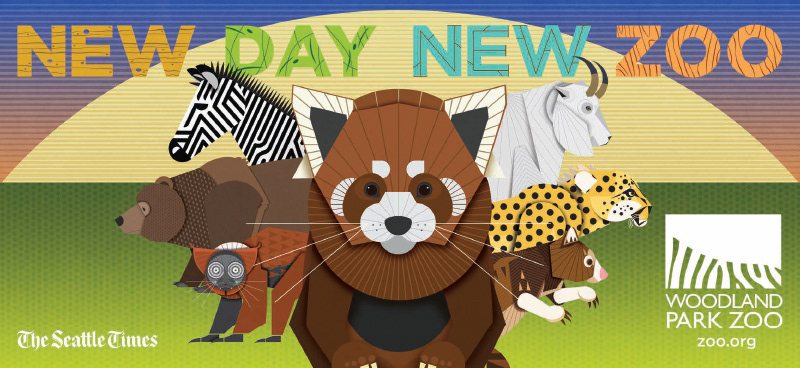 Cheetah Meetah (
compares your speed with a cheetah's)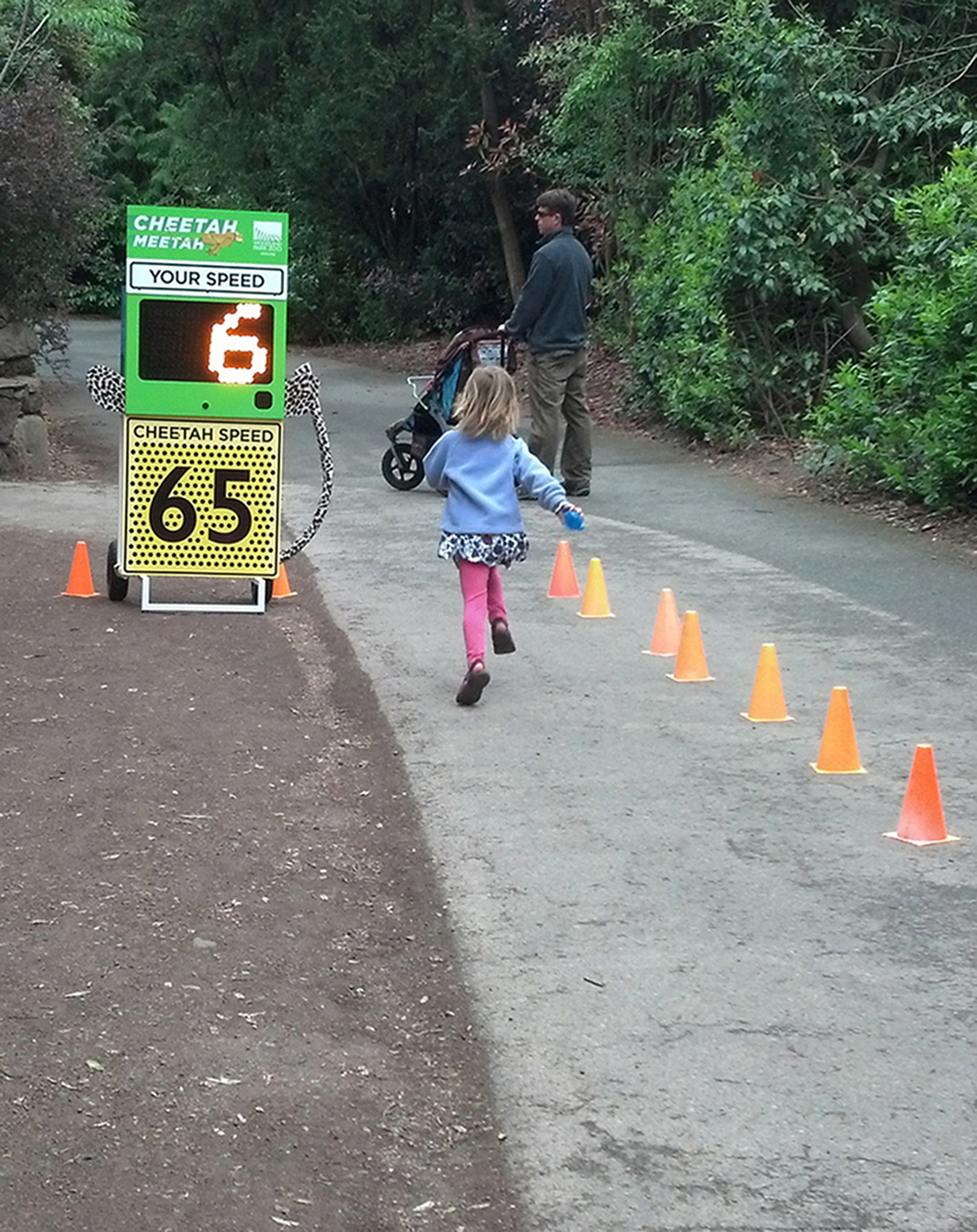 Radio
For radio we went straight to the source—and let the animals do the talking. We recorded sound, live at the Zoo (very carefully). Live animals. Live zoo-goers. Then we made the bank of Zoo sounds available to local artists, musicians, and bands to create their own sweet music. Only rule: They could only use the sound we recorded at the Zoo. Nothing else.