EXPEDIA 15TH ANNIVERSARY
15 years of travel will put a lot of miles on anyone's suitcase: the vacations, weekend getaways, business trips and family holidays really add up. So when you're in the business of travel, when you're Expedia, 15 years will put, like, a million miles on a suitcase. To celebrate Expedia's 15th Anniversary AND introduce their Travel Rewards program, we decided to pass on to lucky fans 15 of Expedia's well-traveled suitcases, each packed with one million rewards miles inside and a 5' x 3' vintage inspired travel poster. Because these suitcases were "gently used" they were hidden in plain sight on Facebook Marketplace (Facebook's version of Ebay). To the casual user, they looked like old suitcases for sale. But to Expedia Facebook fans, these suitcases were 15th Anniversary Million Point Suitcases.
Celebrating 15 years of travel from Expedia, by kick starting 15 new adventures.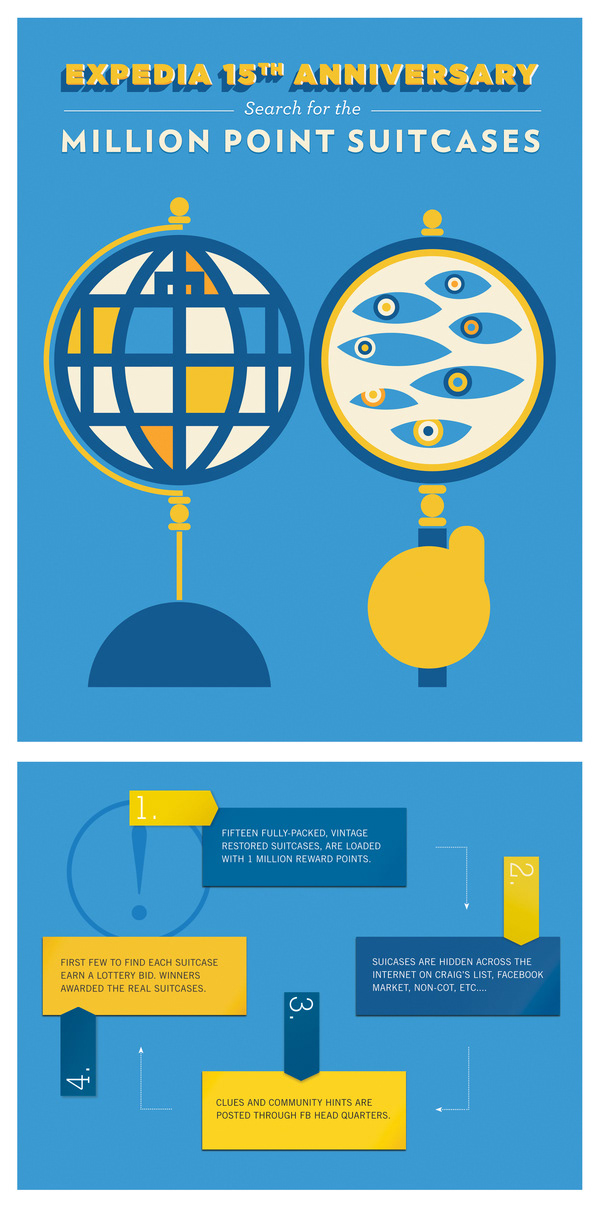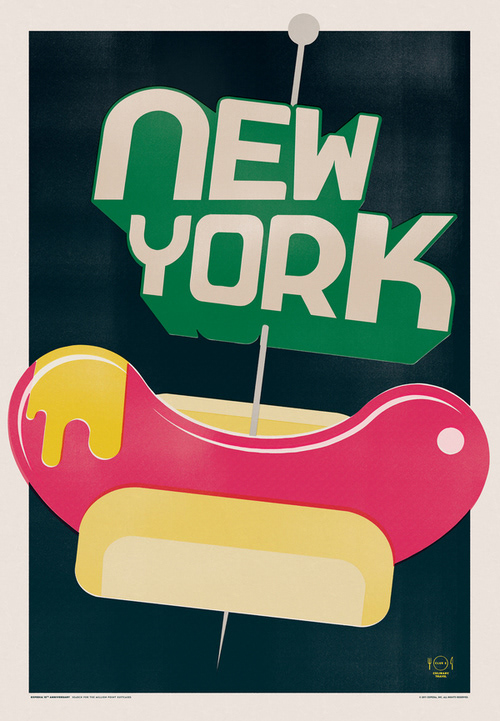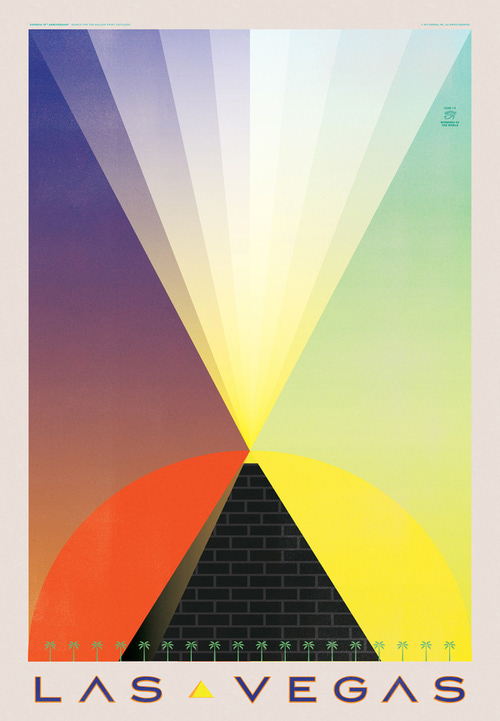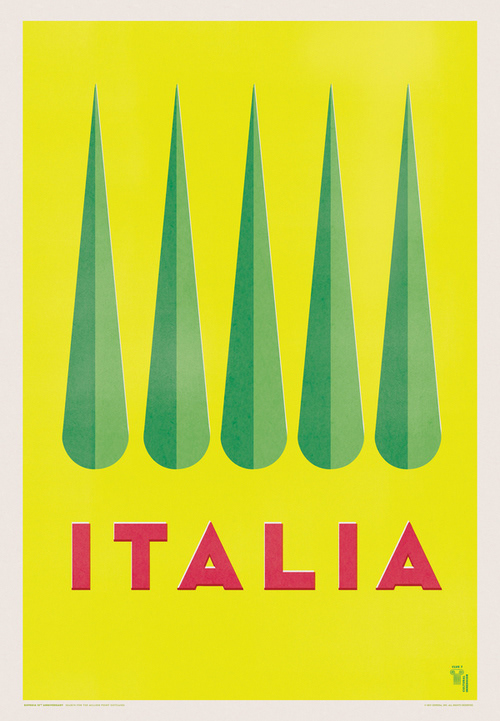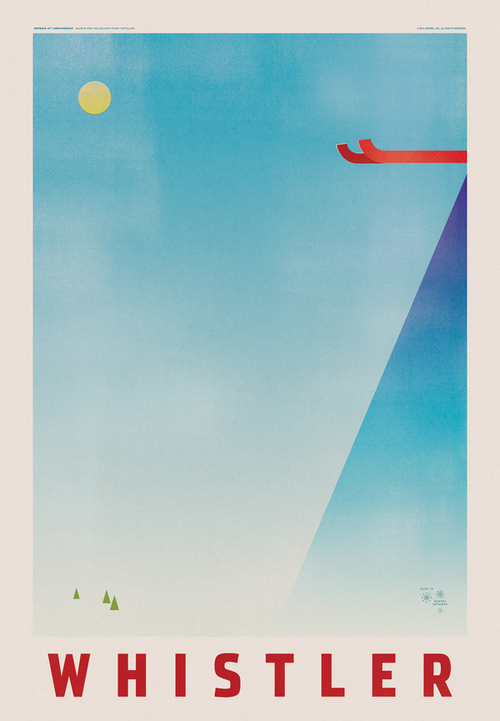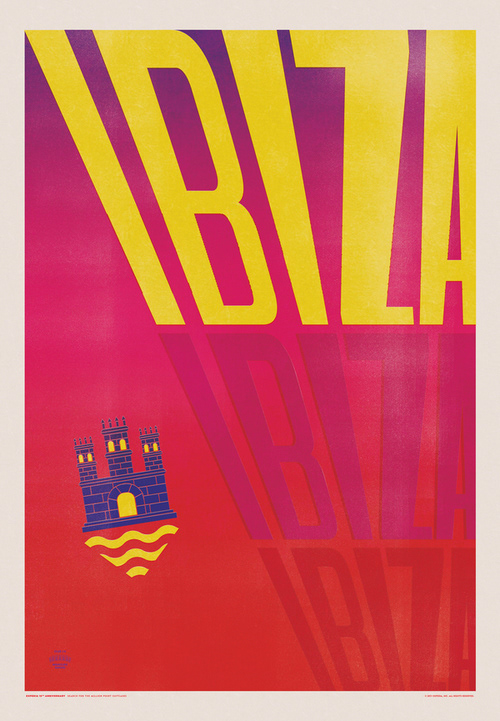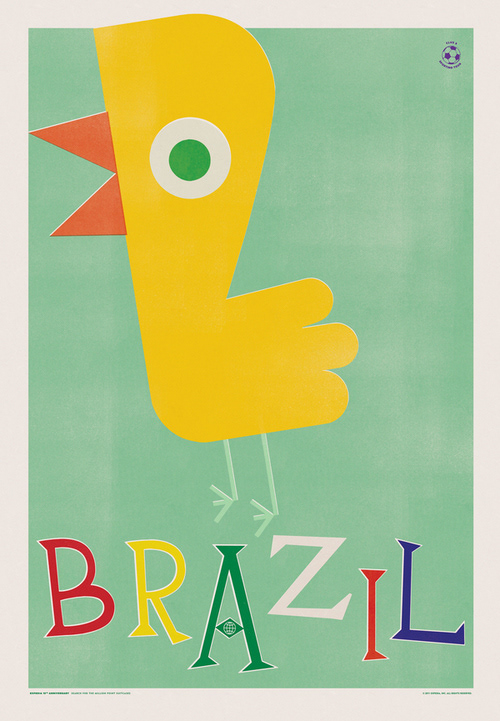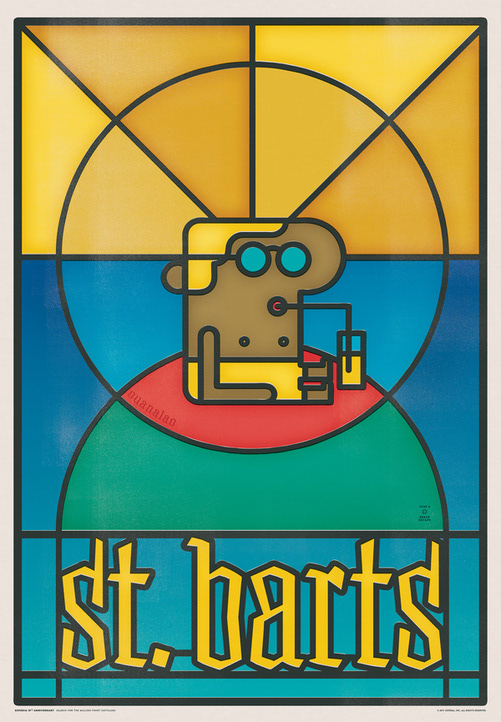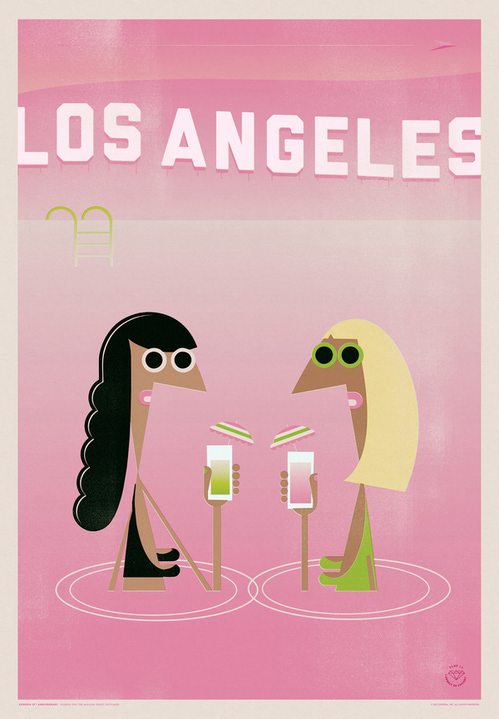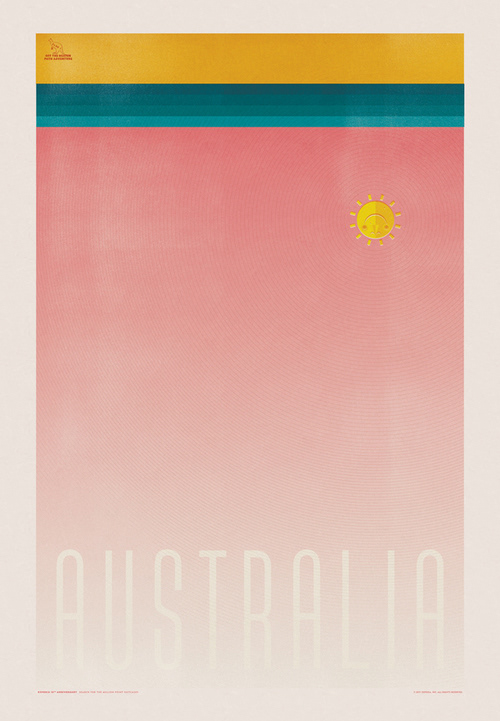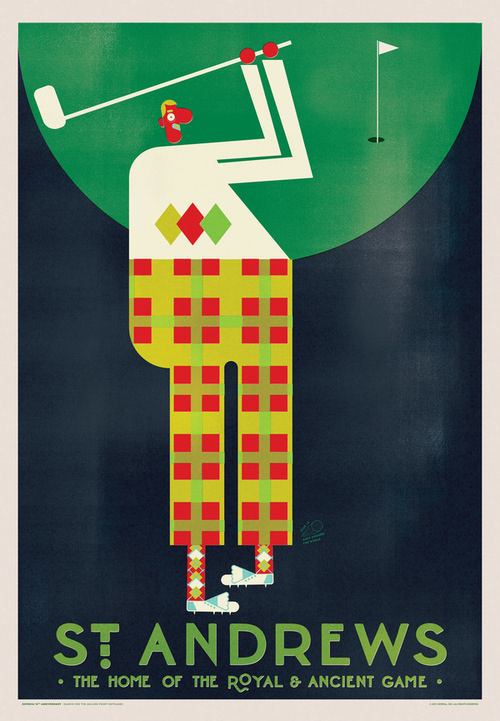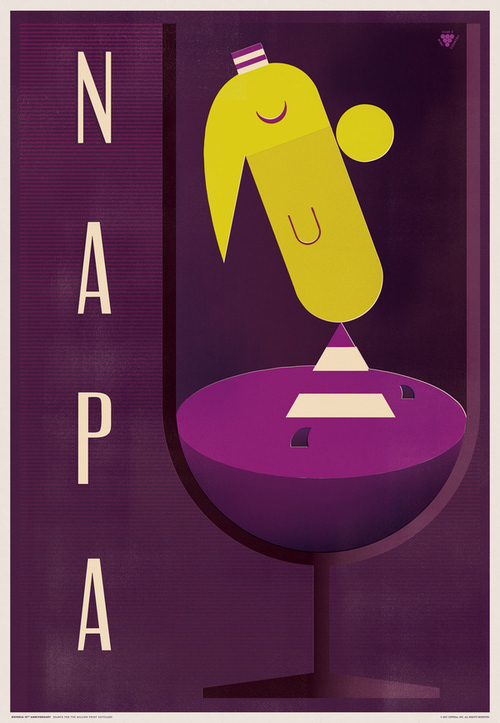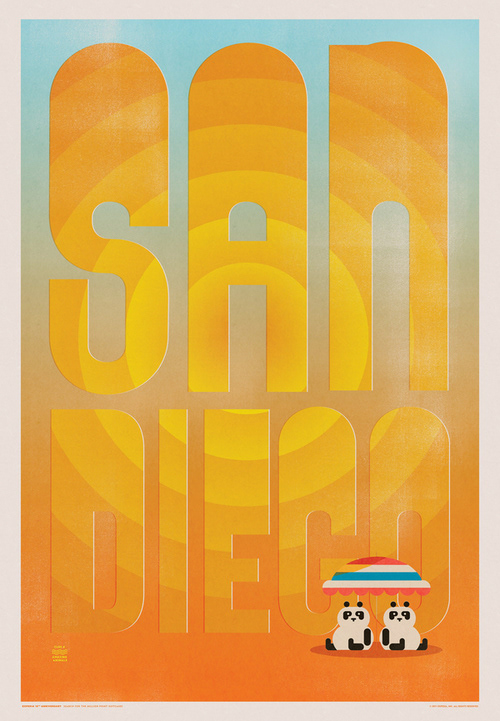 Vintage Restoration Luggage